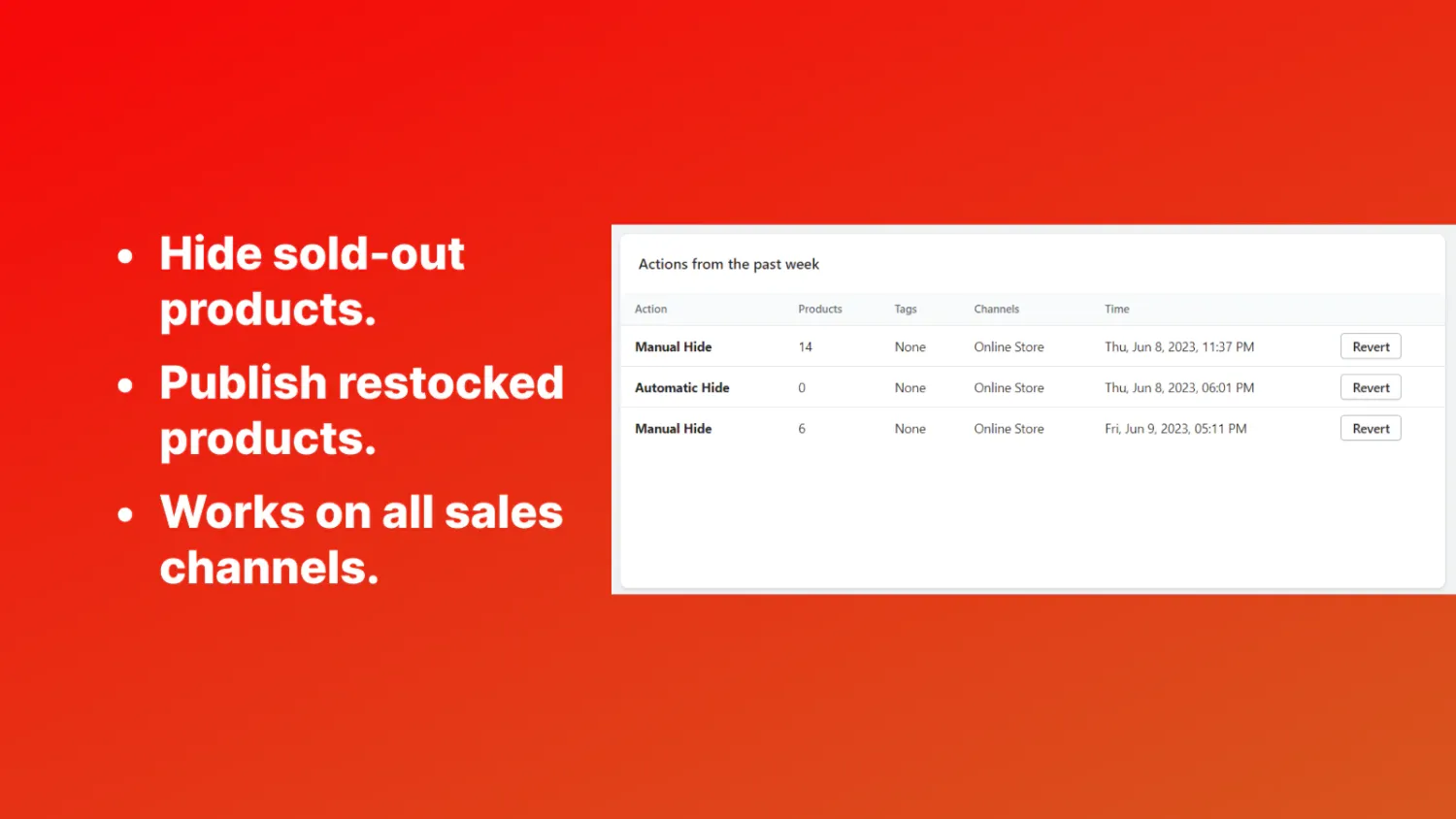 New Shopify app: Knockout
Automatically hide out of stock and publish in stock products across multiple sales channels.
Customers often lose interest when they come across out of stock products. This can have a significant negative impact on your sales. With Knockout, you can effortlessly enhance your customers' shopping experience. It empowers you to automatically hide out of stock products and reintroduce them once they become available again. Knockout works harmoniously with all your sales channels, helping to ensure an efficient inventory management system for your business.
Learn more about Knockout on it's shopify listing.