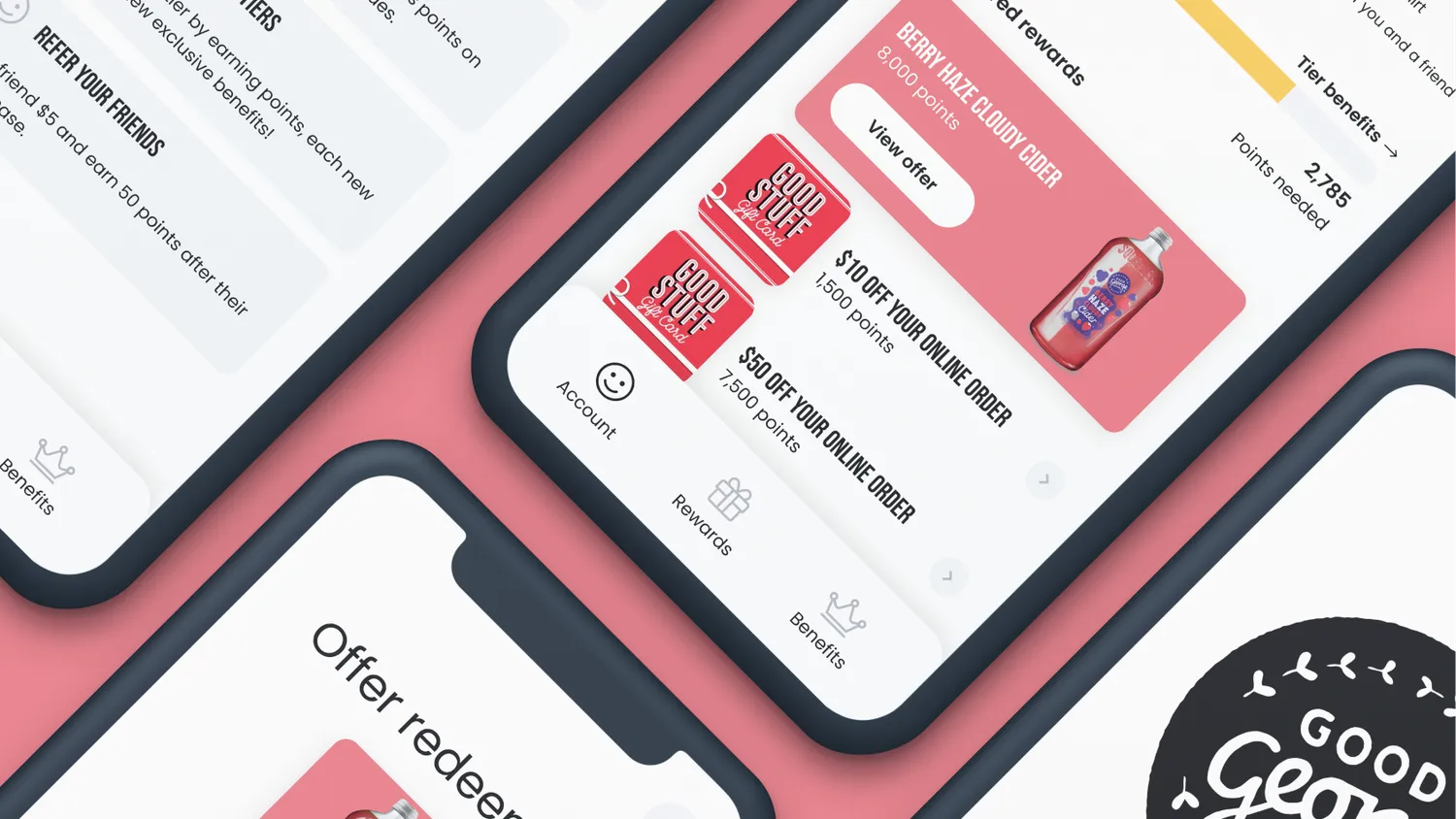 Developing a custom loyalty app for New Zealand's finest craft beer & cider.
Developing a custom loyalty app for New Zealand's finest craft beer & cider.
Good George Brewing produces New Zealand's finest craft beer and cider, proudly brewed in Hamilton. Good George engaged KiwiSprout to create a custom loyalty experience for their online store, George Rewards.
User Experience and Interaction Design
A key component of the job was to create an engaging loyalty system that's easy to use and felt like an extension of the main website.
To achieve this, we researched how people interact with existing loyalty systems, leveraging our past experiences from creating other custom loyalty programs for Shopify stores to identify how we could provide the best design for George Rewards.
Early on we identified that the loyalty app had to work best for mobile users, and designed George Rewards to feel like a native mobile application, including user gestures and animations to create an intuitive system.
We also addressed common issues with other loyalty systems, such as user adoption, by creating a smooth onboarding and signup flow for new loyalty users.
The end result is a best-in-class loyalty experience.
Integration
George Rewards integrates with a number of their existing systems, including Shopify, Klaviyo, analytics, and inventory.
The loyalty app needed to feel like an extension of the existing Shopify store, and to achieve this we created a custom Shopify application for managing the loyalty system, with built in automation for all routine reward operations. With this approach, the loyalty system is extensible, providing future flexibility on the type of rewards they provide, and how they deliver them.
Klaviyo was another important integration. For the purpose of creating custom flows, user segments, and email campaigns, the loyalty application syncs relevant and user events to Klaviyo for users who provide marketing consent.
Project Launch
George Rewards was launched in April 2021 with no issues. Give it a try for yourself on their store: https://www.goodgeorge.kiwi.nz/ and if you're interested in exploring creating your own custom loyalty system, get in touch with us.