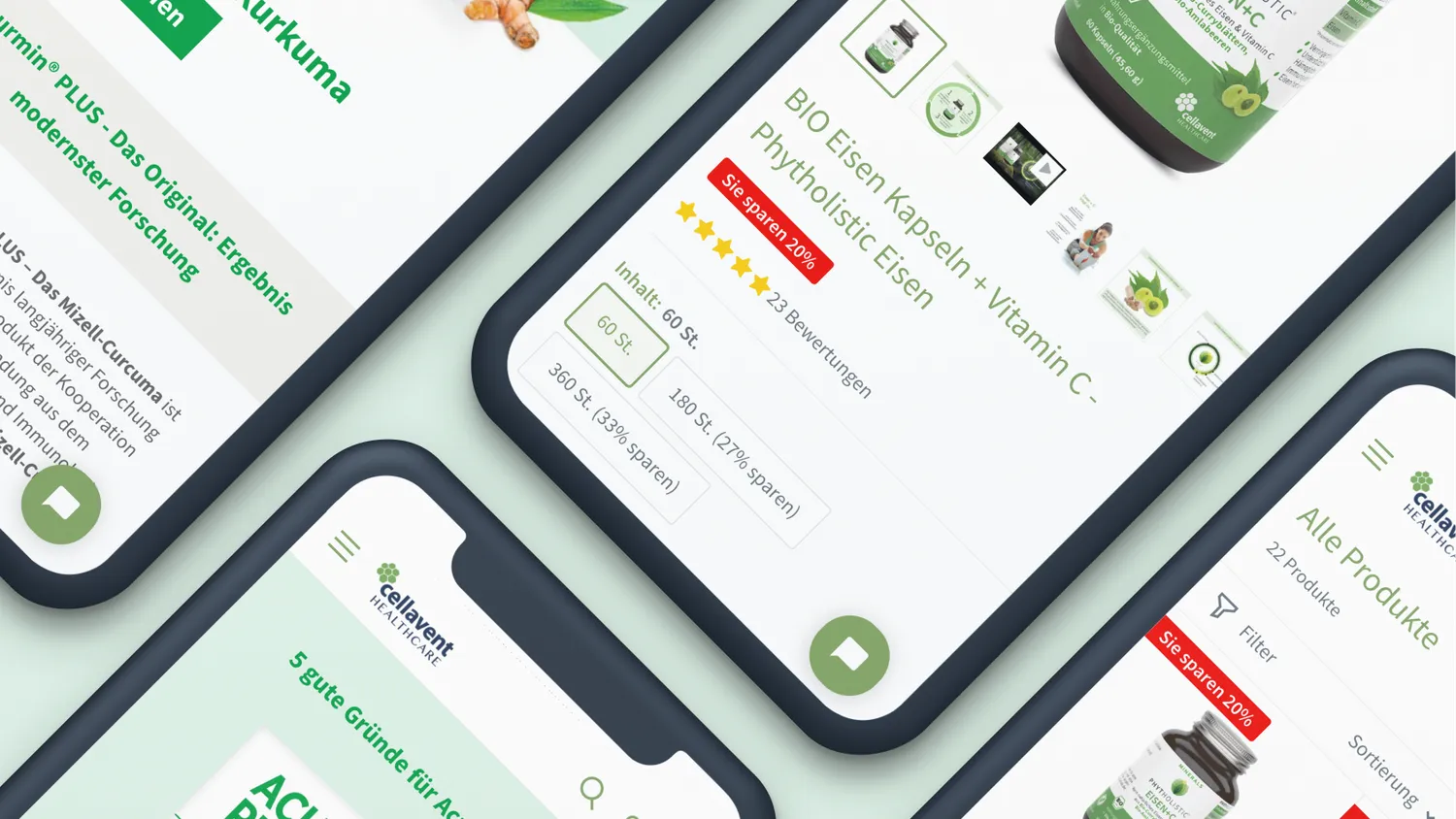 Shopify partners for Germany's supplier of natural and innovative dietary supplements.
Cellavent Healthcare is a Germany-based supplier of natural dietary supplements, selling and managing many popular brands across Germany and internationally including White Omega and Acurmin PLUS.
KiwiSprout are the dedicated Shopify partners for Cellavent Healthcare and their brands, providing ongoing value with Shopify development, ecommerce strategy, audience insights and API integration.
Here are just a few ways we have supported the long term growth of Cellavent Healthcare:
Shopify migration
Our partnership with Cellavent Healthcare initially started with assisting their move to Shopify. As experienced Shopify developers, we assisted them with their migration of data and integration of external applications/software to achieve a seamless transition for their store.
Multi-store architecture
Cellavent Healthcare manages multiple Shopify stores, each with differing branding, content, and inventory. KiwiSprout provides ongoing support to streamline administration, release new features, and keep mutual technology up to date between each store.
Analytics, insights, and GDPR compliance
Cellavent Healthcare uses Google Tag Manager to facilitate capturing important information and tracking, while also protecting the privacy and data of their website visitors. Our experience with Google Tag Manager and integrating external tracking systems allows us to provide the key insights to make data driven decisions, while also maintaining GDPR compliance through Usercentrics.