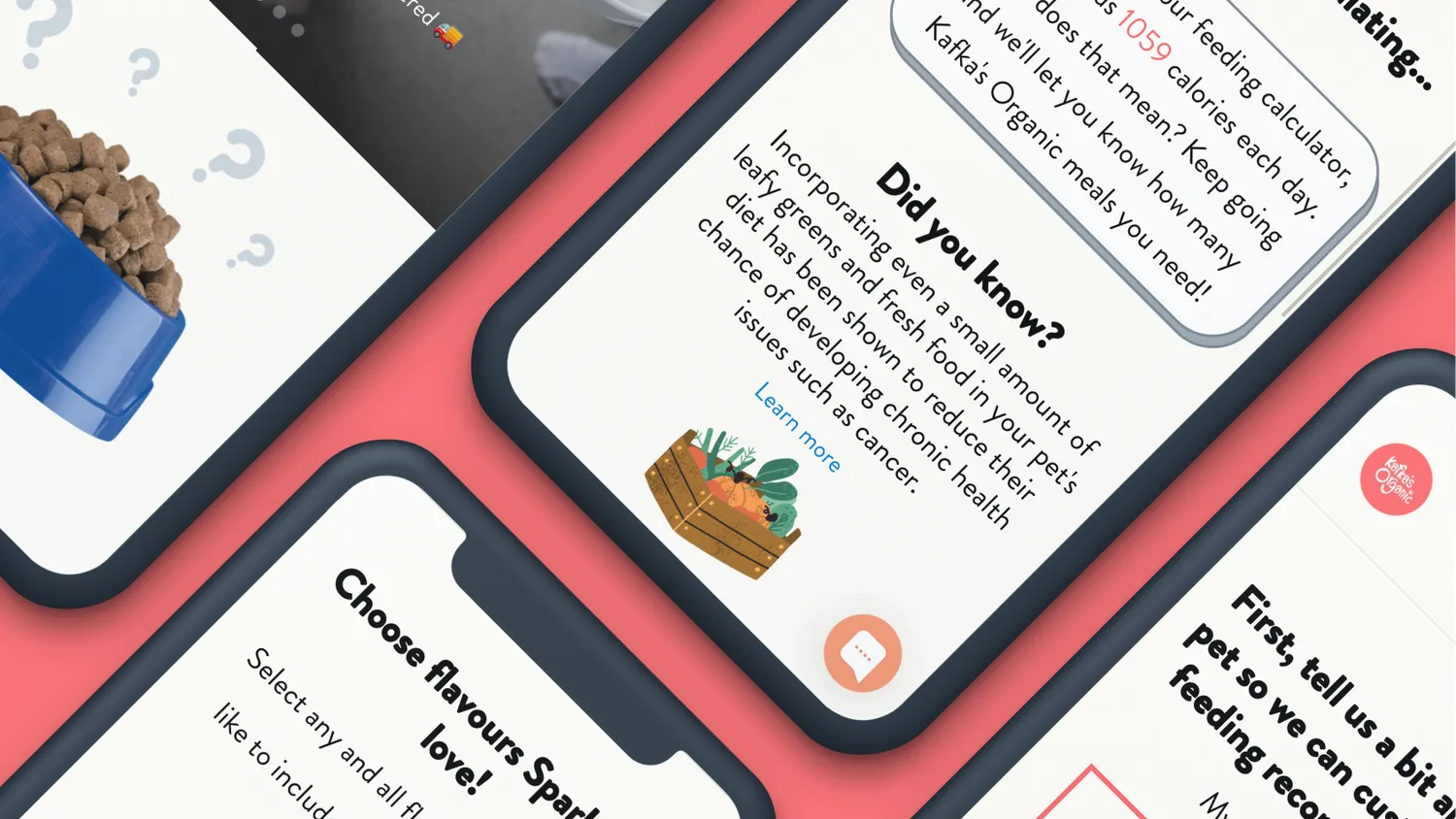 Creating a custom meal planning experience for pets around the world.
Kafka's Organic is a Canadian based supplier of nutritious, real food for pets around the world. Impressed with our experience and proposal, Kafka's Organic engaged KiwiSprout to create a custom shopping experience for their Shopify store where customers build a unique meal plan that meets their pet's calorie and nutritional needs.
To achieve this, we developed a custom flow through which customers answer a few questions to automatically calculate the amount of food their pet needs. After calculating their pet's calorie and nutritional needs, customers can design a custom meal plan and set a subscription to match the frequency and quantity they need.
Klaviyo is also integrated with this solution to provide detailed customer insights and send curated emails such as customised feeding recommendations and guiding customers that abandon the meal plan calculator.
The successful launch of our custom shopping experience for Kafka's Organic has provided a new source of subscriptions and customer engagement with pet owners around the world.